Sunday Services
Traditional Service @ 8am
A traditional Anglican Prayer Book service, with hymns and a message from the Bible, followed by morning tea.
Family Service @ 10am
Our family service meets at 10:00am each Sunday, catering for families with primary school-aged children. Our children join us for the start of the service, then enjoy their own program run by well trained children's leaders. Sunday @ 10 focuses on what God has to say to us, as the Bible is clearly explained each week. The music is of a contemporary style.
Church @ 7
Church @ 7 is our evening service, which focuses on youth and young adults but every one else is welcome to join us.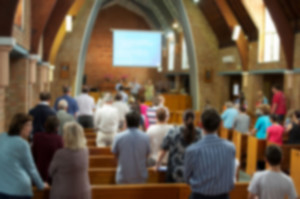 Other Services
Christmas Services
Christmas Eve
Family Christmas with Carols @ 7pm
Christmas Day
Traditional Communion Service @ 9am
Easter Services
Good Friday
Family Service @ 9am
Easter Sunday
Traditonal Service @ 9am 
Family Service @ 10am